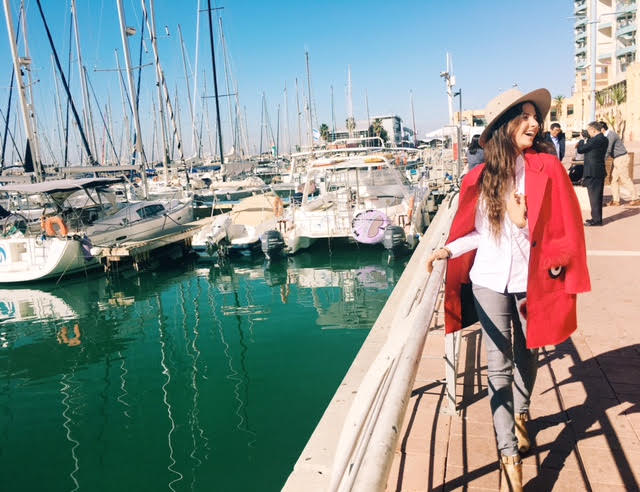 Hey guys !
How is your Hanukkah break? Having fun? As far as it comes to me ,it sucks!! Until I have 1 week off school , I'm sick:(
But when it comes to food, nothing will stop me!! If want to eat break fast outside , I will , even if I'm really really sickkk!!
So , my father and my sibling are out of town, so we have a hole MotherXDauetghr weekend . Today we went on a mini fun day , even when we're both sick. Are break fast at arena mall , hanged out a little bit, shopping TopSHOP (love this store) , and then home , to rest . I really hope I will feel better by tomorrow , for the KendallAndKylie New collection for TopShop- really looking forward!!
I have this red coat I really love, and I wore it today , and I got some really nice comments. They all called me the girl in the red coat LOL.
**In Love With This total look by BERNIKI !