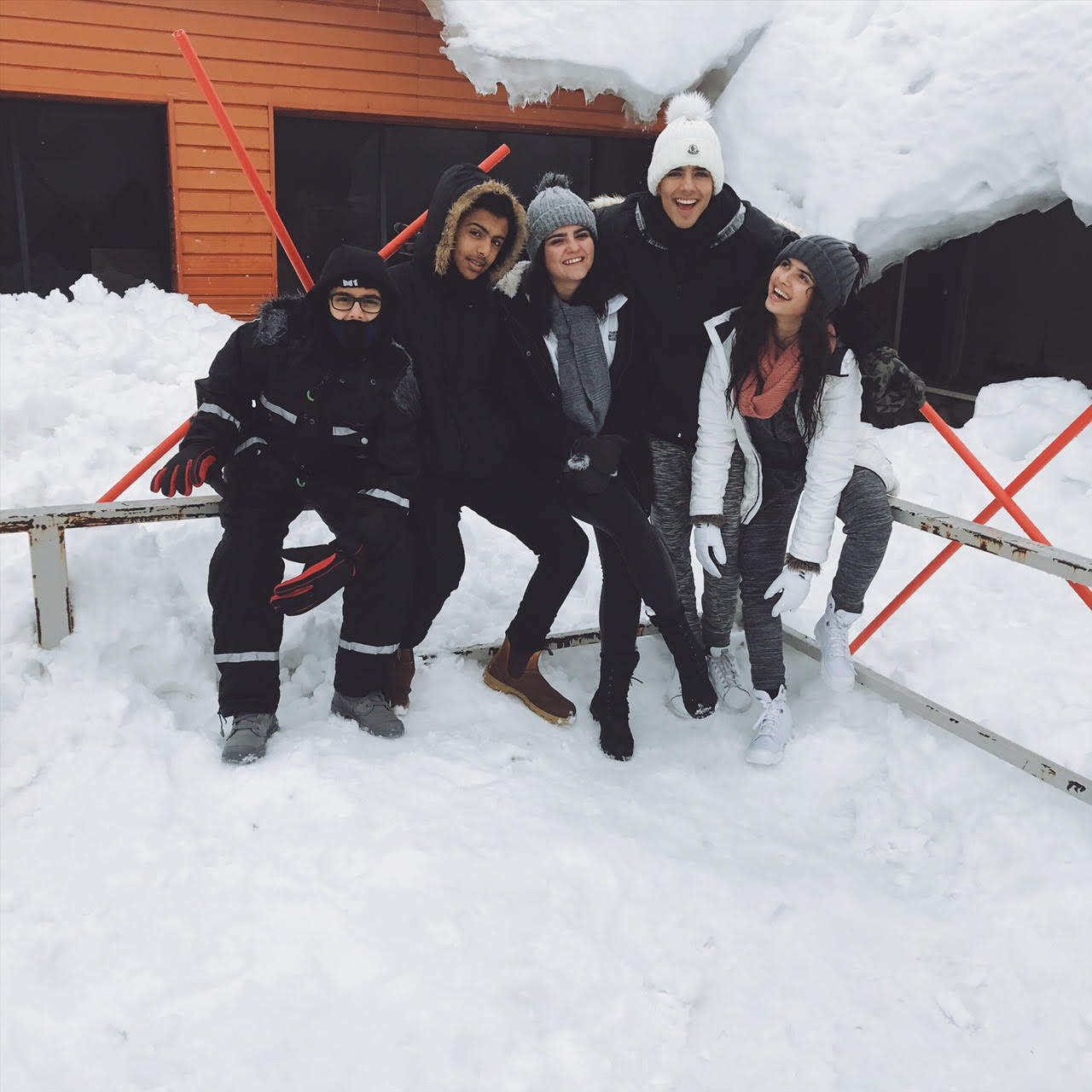 So.. something about 2 weeks ago , me and my family went to the Hermom . The Hermon is a super high mountain , which gets very popular in the winter (sometimes even too much) . 
You most be wondering why.. 
well , the hermon is the only place where it snows perfectly . 
Israel is a very hot country , and in most of the country , the coldest it can get , its 3*.. 
Every year , where driving 4 and a half hours , up to this mountain. I love being there.. I get a different vibe , like I'm in Europe..oh , and then I hear a Benel & Static song and I realize im home (LOL) ..
Any way , we had a lot of fun , and I can't wait for next year.. 
One tip – Wear too many socks , or else your feet will freeze out! 
XOXO , kim
WEARING – @ADIDASISRAEL