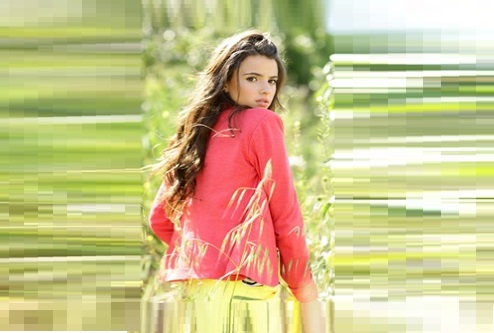 Hey everybody,
So I'm super excited to tell you that soon there's a new tv show which I'm in it. It was very fun to shoot it and I loved every second of it. I was matched with a very good friend of mine Ron, he is the funniest person on earth. This outfit is what I wore for shooting day #1
So… This is an outfit that I really llove , and she represent everything spring/summer is about, lots of colors, fun , happiness , love and STYLE.
This colors are very alive, and that's why i love it so much…For me this summer/spring is all about colors   ,breaking the "fashion rules", and just have fun… I think you should give this kind of outfit your very own touch, for example me, I'm obsessed with hats ,specially big ones, that's why I added one of my favorite, and together it completes everything , and shows who I'm.
Shit X short-stradivarius
Blazer X side bag – castro
Hat- H&M
Shoes- Adidas
It is very important to not too wild with all of the colors, so it won't look silly…LOL