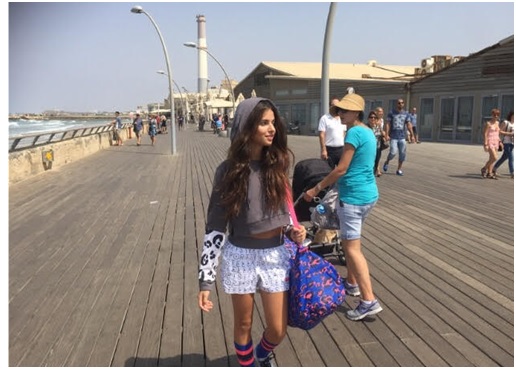 Not just for training.
In the past year training cloths became a really big thing in the fashion world. Almost every designer that respects himself has a special sport line. But I would never understand those people who thinks that fashion training cloths are made only for training?  I mean if it looks good, why should I run and sweat in it, especially in this weather.
So my opinion is – wear all kind of cloths, whenever, where ever, if it will look good, it will be fashion.
The port of Tel-Aviv is one of the most popular & beautiful place ever. I can hang there all day long. I have so many stores to go shopping there, so many good locations to take pictures, and so many restaurants (my fav'!!!!). So, today I went there with my family, wearing stella sport, that will reach stores in two days. When I walked in to adidas, all of the employees were like:" How do you wear something that didn't even reach stores?" #cantstoplaughing #sport #adidas #stellamccartney #K-brand .
Total look- Adidas x Stella McCartney (available in stores : 17/9/15)